Vietnam – Denmark
Friendship Match Play Petanque 2009
Managed by Thai Youth Community Foudation (TYCF)
Project of Hope 2009 in Vietnam
1. Background:
Vietnam Danang Petanque Club, their petanque court has been distroyed by tropical storm.
To keep the student & the village youth away from unhealthy social habits especially growing drug menace, the Vietnam Danang Petanque Club 's committees proposed reparing & building a petanque court and playground to help address this issue. However due to lack of budget, the committees have approached with their project proposal to the Thai Youth Community Foundation (TYCF) to help raise the necessary fund for the project.
Note: TYCF is representative of DGI Petanque in Thailand proposed this project to DGI Patanque to help & give a fund for this project in Nov, 2009
2. Objectives:
The objectives of the project are:
To promote a drug free environment through healthy exercise among youth

To serve as a center for all youth activities in the village

To promote quality and useful time among youth through sports, specially patanque sport.

To promote community bonding between the villagers, students and their neighbors with Danish people

To promote patanque sport to Vietnam children, villagers in the Danish way

To exchange the tradition & culture between 2 country (Vietnam & Denmark)
3. Expected Result:
The villagers will enjoy the benefits of a healthy family environment through sports (specially petanque sport) where the young and old can enjoy, bond and interact with each other. Most importantly, it will help address the issue of drug menace among youth that is deteriorating the family ties of the Thai community and improve the quality of living of the village. , DGI Pentanque teamcfrom Denmark is the first team to teach patanque to Vietnamese in Danang, DGI Patanque team is the first one who builded the patanque court in Danang , Vietnam. It is the great history that nobody has been done before in Vietnam
DGI Petanque visit& do community work in Vietnam from 17 – 30 Nov, 2009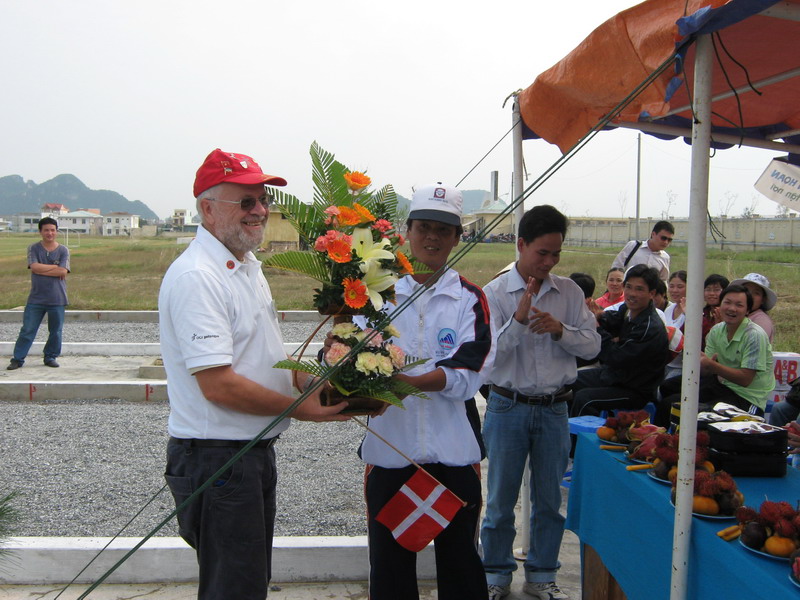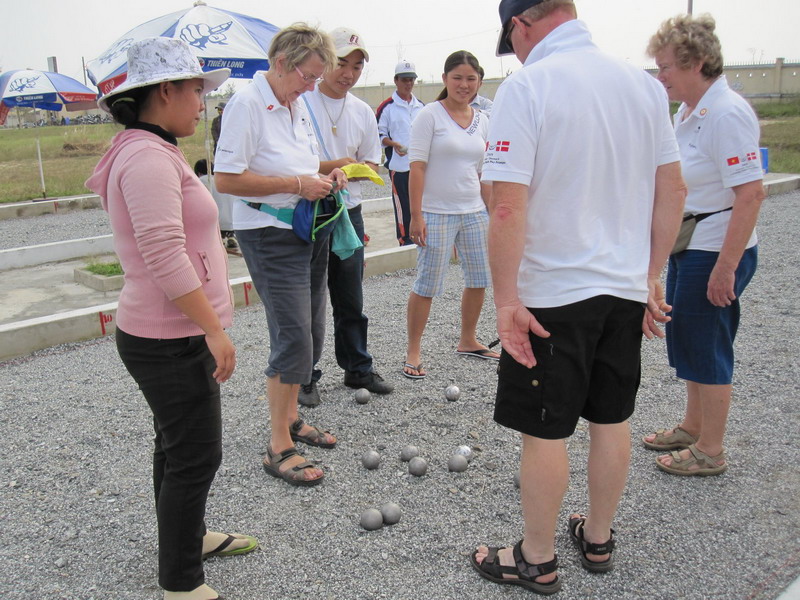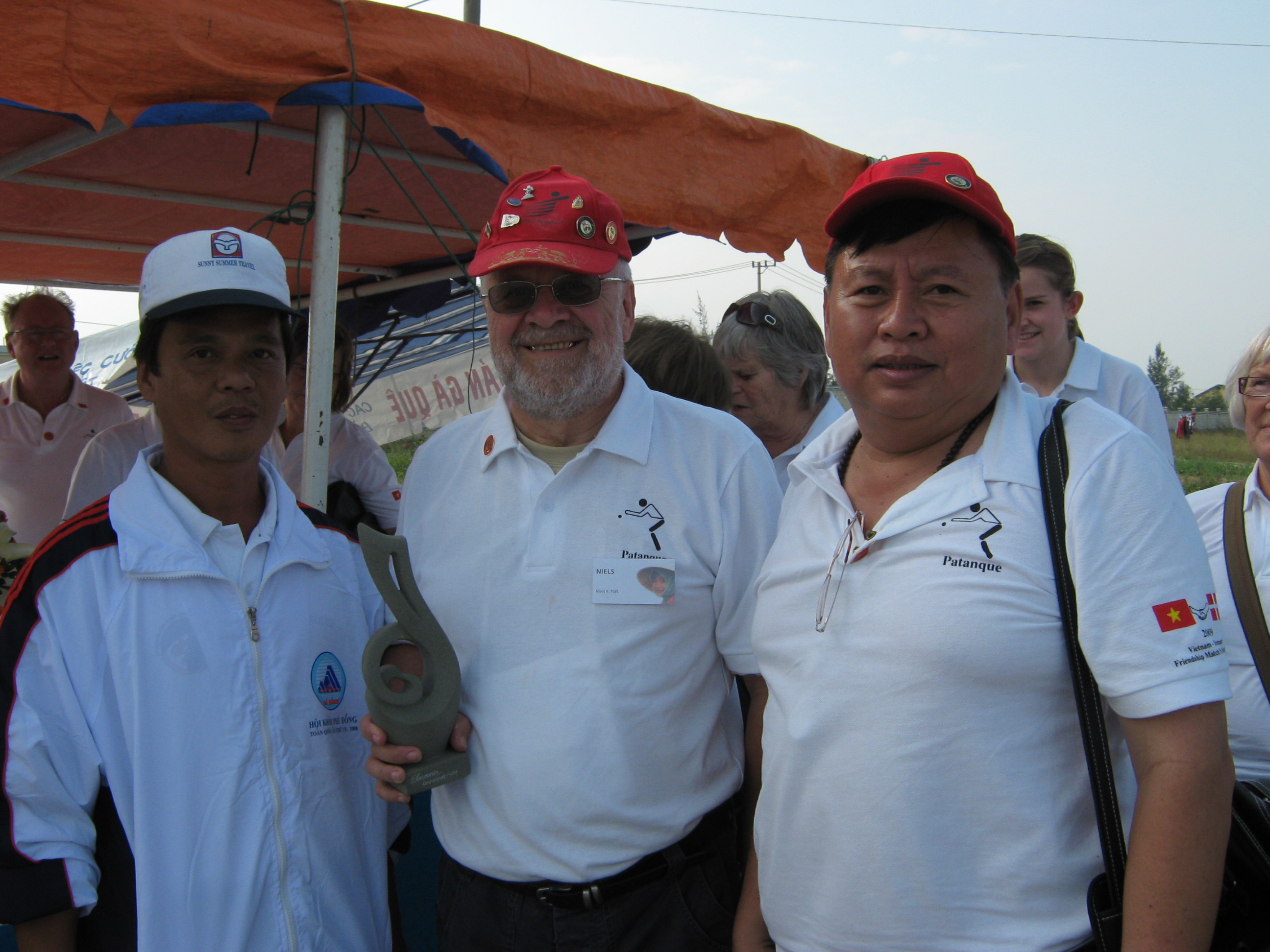 Presentation a petanque court to Vietnam Danang Petanque Club & Friendship match play on 24 Nov, 2009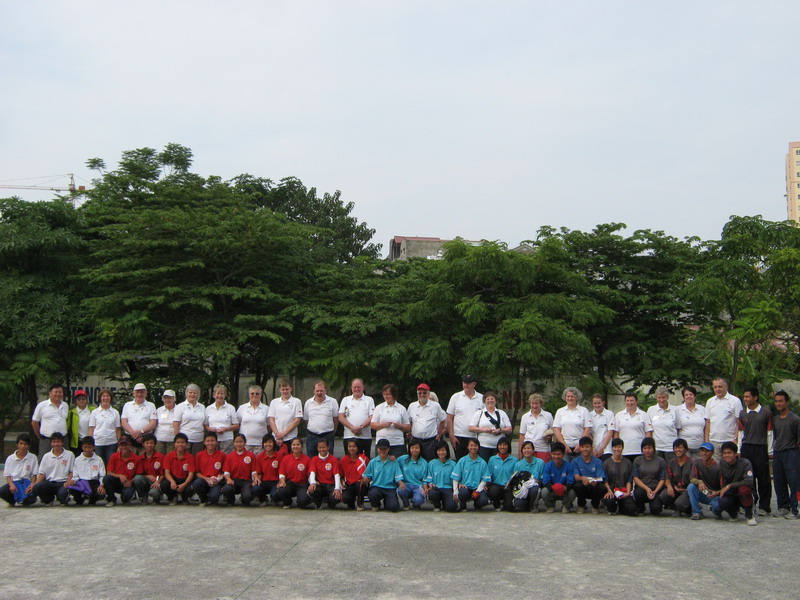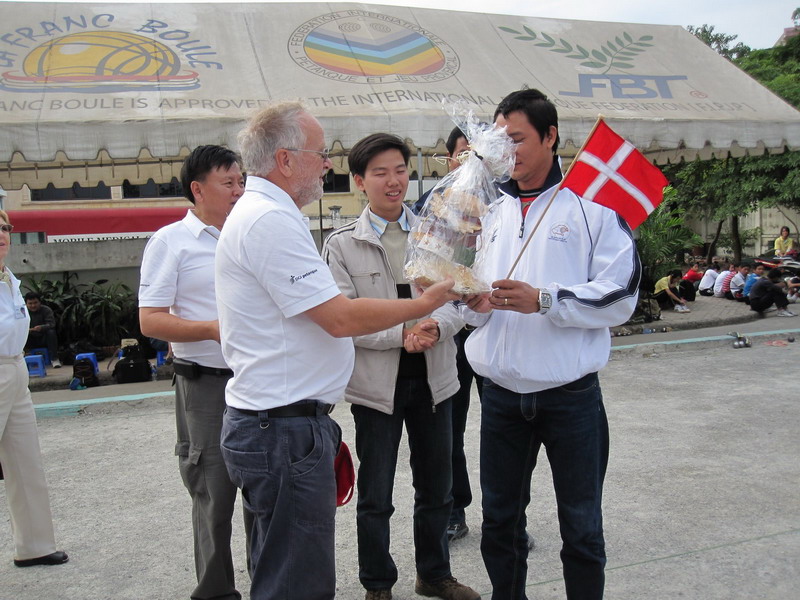 Friendship match play with Hanoi Petanque Club on 18 Nov, 2009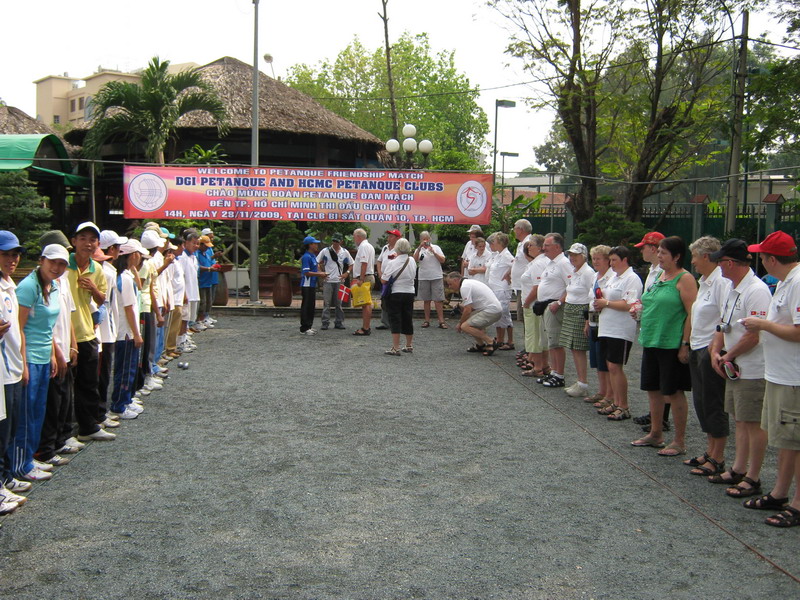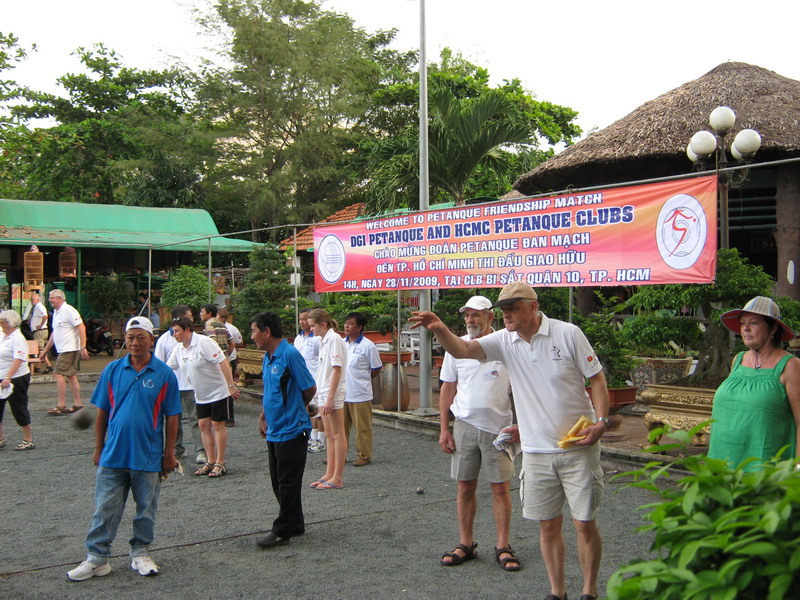 Friendship match play with Ho Chi Min Petanque Club on 28 Nov, 2009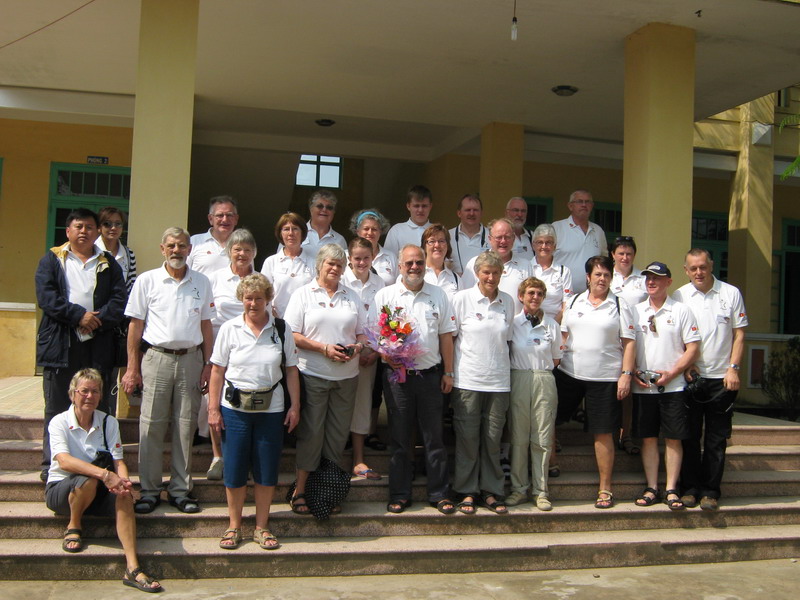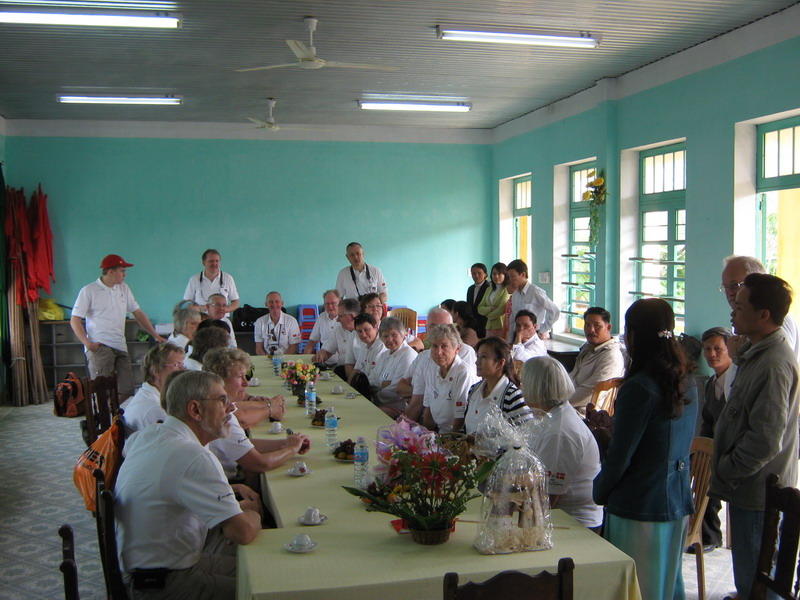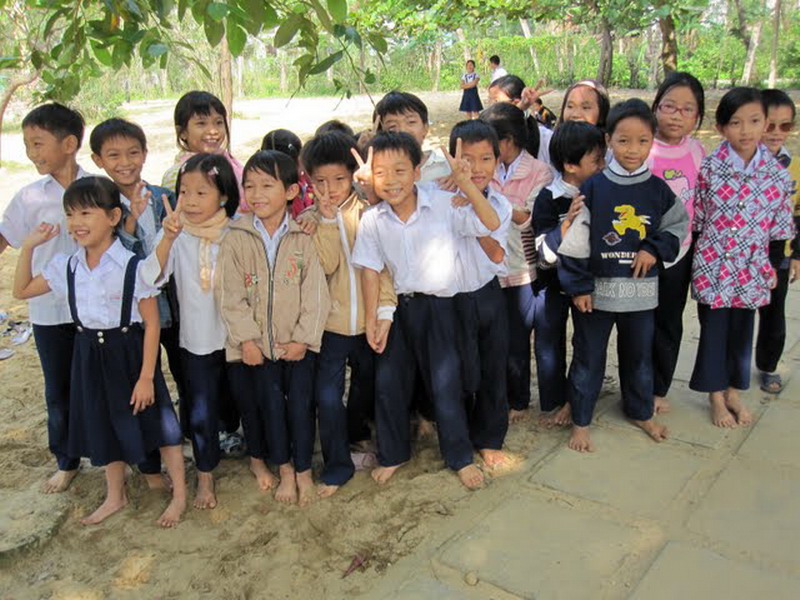 DGI Petanque , Denmark & Thai Youth Community Foundation visit & donated education material , cloths, sport thing etc.. to Vietnam School in Hoi An, Dannang Vietname.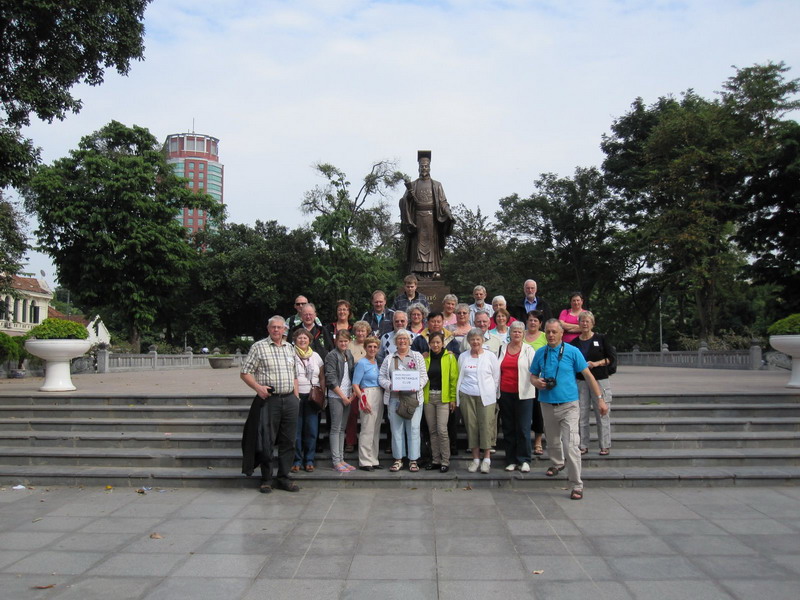 DGI Petanque in Hanoi
DGI Petanque in Halong Bay.